Company participating in the MCD CUBA, PANAMA AND PUERTO RICO TRADE MISSION (MINIMIS) from November 3 to 16, 2019, organized by the Cartaena Chamber of Commerce, and co-financed by the European Regional Development Fund (ERDF) and the Institute of Promotion of the Region of Murcia.
A way to make Europe.
European Regional Development Fund
Created in 1945, our long experience and knowledge allow us to master the keys to achieve good
raw materials, as well as a full receptivity of our products in the market.
The quality and presentation of our products, together with our extensive presence in the national and international markets, have configured a satisfactory reality and a promising future.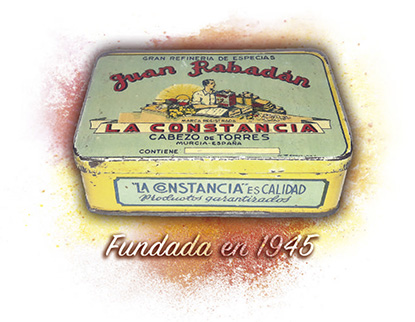 IFS Food

Health Records

Data Sheets
If you need to request our certifications, health records or technical data sheets you can contact us.
Sweet paprika from la vera DOP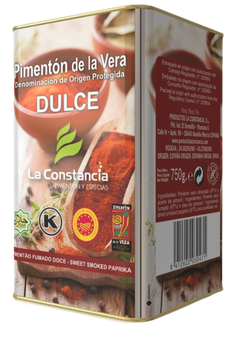 CAN 750 grs: BOX WITH 10 UNITS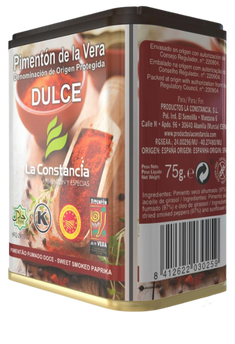 CAN 75 grs: BOX WITH 20 UNITS
REGULATORY BOARD AUTHORIZATION NO.: 220904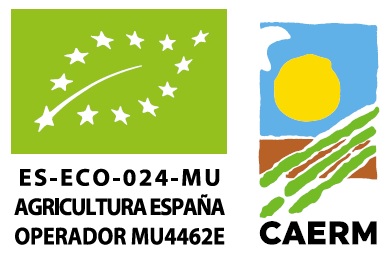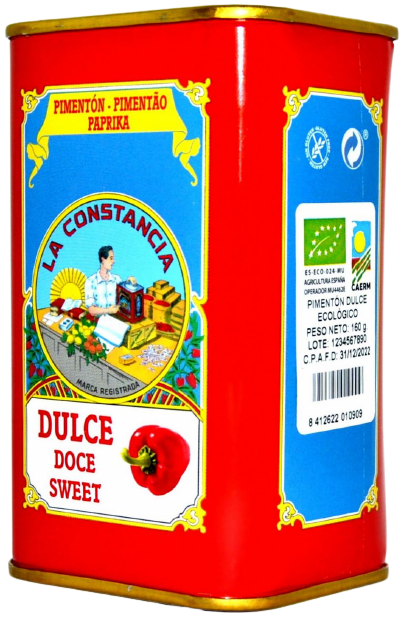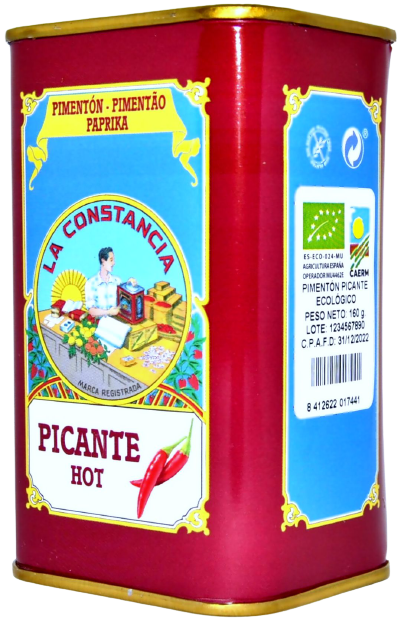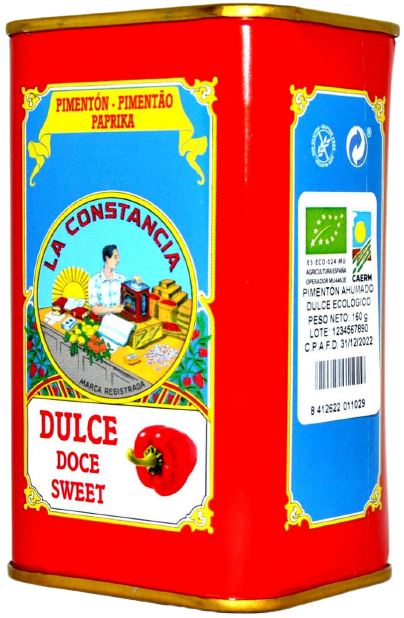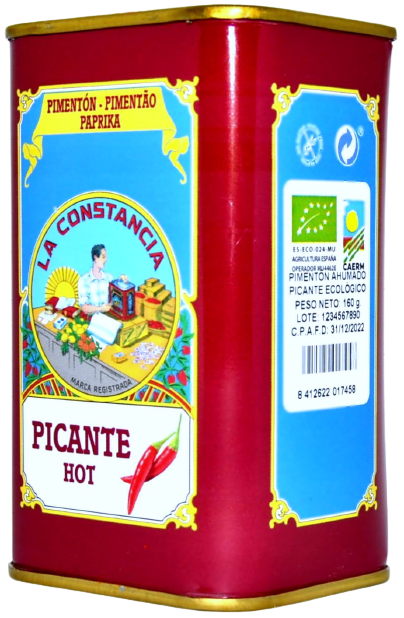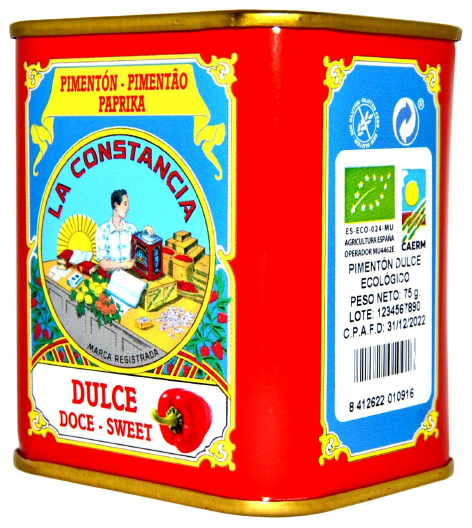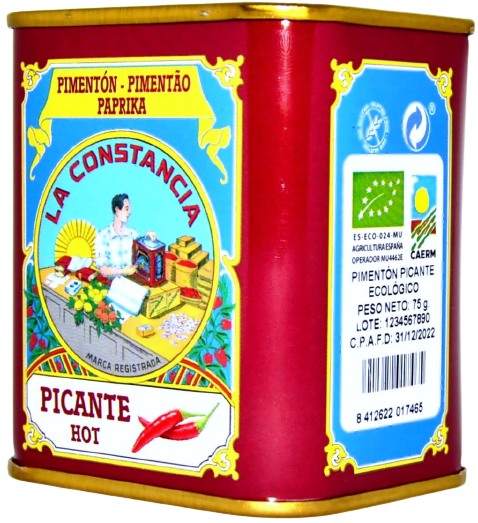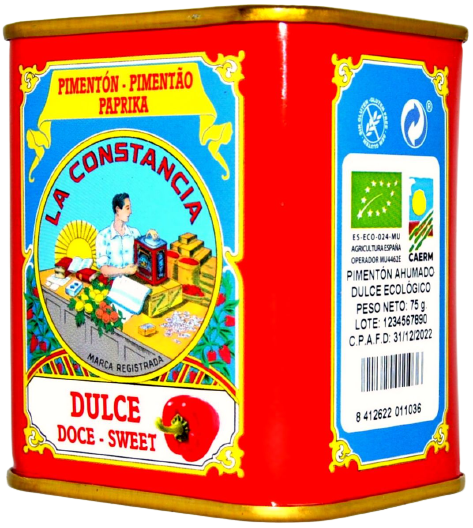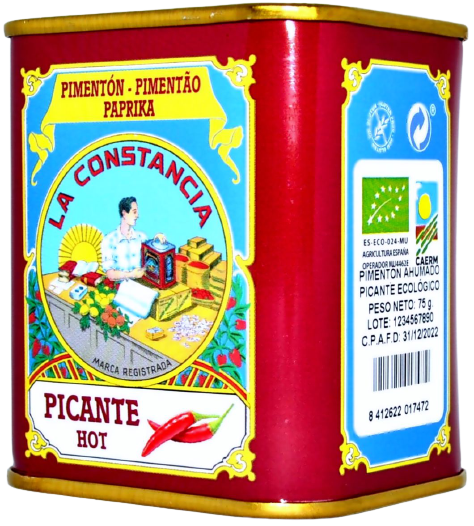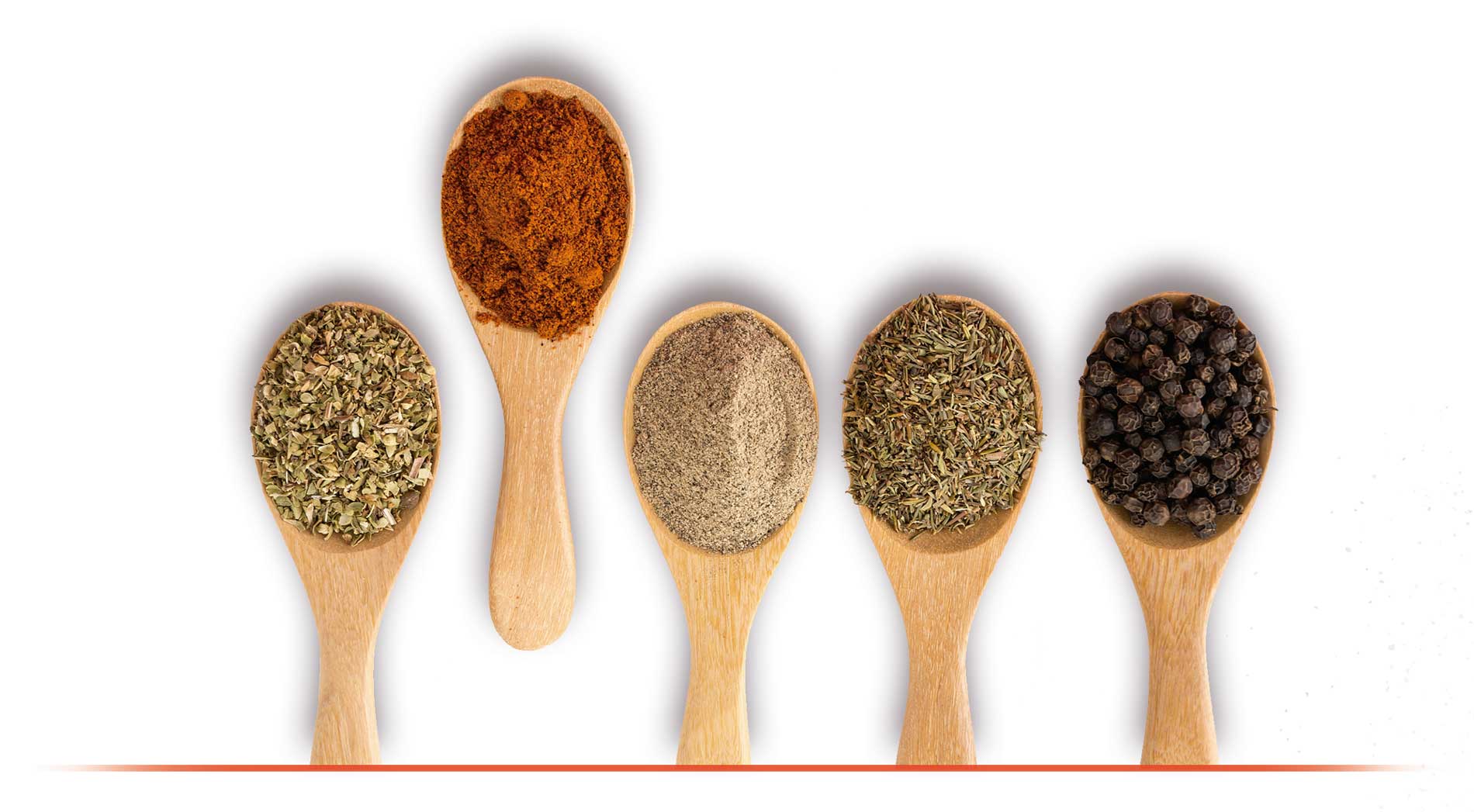 We work with the best national and imported materials, and pack them ensuring optimum purity and presentation guarantees, which places us in the best market conditions. All our products are subject to strict health-hygiene and quality controls, before, during and after packaging, thus ensuring safe consumption and the acquisition of an equally guaranteed product.
[dsm_contact_form_7 cf7_library=»59″ button_alignment=»center» input_background_color=»#FFFFFF» _builder_version=»4.9.0″ _module_preset=»default» labels_text_color=»#FFFFFF» custom_button_one=»on» button_one_text_size=»2vw» button_one_text_color=»#E09900″ button_one_bg_color=»#FFFFFF» button_one_border_width=»0px» button_one_border_color=»#e09900″ button_one_use_icon=»off» animation_style=»slide» _i=»0″ _address=»9.1.0.0″ /]
Responsible: Productos La Constancia informs you that the personal data that you provide us by filling in this form will be treated by Productos La Constancia SL with CIF B30055370 and address Polígono Industrial El Semolilla, Manzana 6 Calle N, Apdo. 96, 30640 Abanilla (Murcia ) As responsible for this website.
Purpose of the collection and processing of personal data: send the information that the user requires through the web.
Legitimation: Consent of the interested party.
Recipients: Email info@productoslaconstancia.com
Rights: You can exercise your rights of access, rectification, cancellation, opposition, limitation, and portability of data, and rights linked to the LOPDGDD at info@productoslaconstancia.com as well as the right to file a claim with a control authority at www.aepd.es.
The fact that you do not enter the personal data that appear on the form as mandatory may have the consequence that we cannot meet your request.
Additional information: You can consult the additional and detailed information on Data Protection on our website: www.productoslaconstancia.com, within our Privacy Policy page.
Monday to Friday
Winter (from 01/09 to 01/06)
*07:00 – 15:00
Summer (from 01/06 to 01/09)
*07:00 – 14:00
EXCEPT PROGRAMATED HOLIDAYS